Here are some of the best audiobooks
Dune by Frank Herbert
Set on the desert planet Arrakis, Dune is the story of the boy Paul Atreides, heir to a noble family tasked with ruling an inhospitable world where the only thing of value is the "spice" melange, a drug capable of extending life and enhancing consciousness. Coveted across the known universe, melange is a prize worth killing for…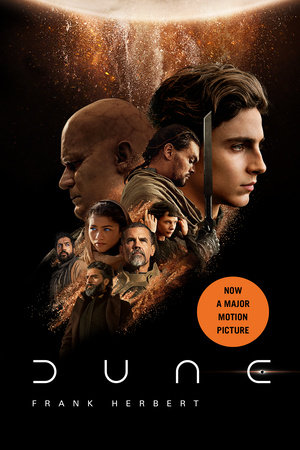 When House Atreides is betrayed, the destruction of Paul's family will set the boy on a journey toward a destiny greater than he could ever have imagined. And as he evolves into the mysterious man known as Muad'Dib, he will bring to fruition humankind's most ancient and unattainable dream.
1984 by George Orwell
Among the seminal texts of the 20th century, Nineteen Eighty-Four is a rare work that grows more haunting as its futuristic purgatory becomes more real. Published in 1949, the book offers political satirist George Orwell's nightmarish vision of a totalitarian, bureaucratic world and one poor stiff's attempt to find individuality. The brilliance of the novel is Orwell's prescience of modern life—the ubiquity of television, the distortion of the language—and his ability to construct such a thorough version of hell. Required reading for students since it was published, it ranks among the most terrifying novels ever written.
A Game of Thrones by George RR Martin
Here is the first volume in George R. R. Martin's magnificent cycle of novels that includes A Clash of Kings and A Storm of Swords. As a whole, this series comprises a genuine masterpiece of modern fantasy, bringing together the best the genre has to offer.
Magic, mystery, intrigue, romance, and adventure fill these pages and transport us to a world unlike any we have ever experienced. Already hailed as a classic, George R. R. Martin's stunning series is destined to stand as one of the great achievements of imaginative fiction.
The Great Hunt by Robert Jordan
The Wheel of Time turns and Ages come and pass. What was, what will be, and what is, may yet fall under the Shadow.
Let the Dragon ride again on the winds of time.
The Sandman by Neil Gaiman
New York Times best-selling author Neil Gaiman's transcendent series SANDMAN is often hailed as the definitive Vertigo title and one of the finest achievements in graphic storytelling. Gaiman created an unforgettable tale of the forces that exist beyond life and death by weaving ancient mythology, folklore and fairy tales with his own distinct narrative vision.
In PRELUDES & NOCTURNES, an occultist attempting to capture Death to bargain for eternal life traps her younger brother Dream instead. After his 70 year imprisonment and eventual escape, Dream, also known as Morpheus, goes on a quest for his lost objects of power. On his arduous journey, Morpheus encounters Lucifer, John Constantine, and an all-powerful madman.
This book also includes the story "The Sound of Her Wings," which introduces us to the pragmatic and perky goth girl Death.