Shorts is the spot to shoot, share and binge short videos (think 60 seconds or less) on YouTube. It's where you can go to start trends, try out a dance challenge, bring your hilarious ideas to life, and more.
So join in the fun and connect with fans and friends who will love what you're putting out there. No fancy equipment needed, and no limit on what you can create.
Getting started is easy. Log in to your YouTube account (or create a new one) and tap the 'Create' button in the YouTube app. Then tap 'Create a Short'.
Use YouTube videos as your Shorts soundtrack. Here's how: Once you've found a song or audio that you're inspired by, tap the music icon, then tap 'Use this sound'.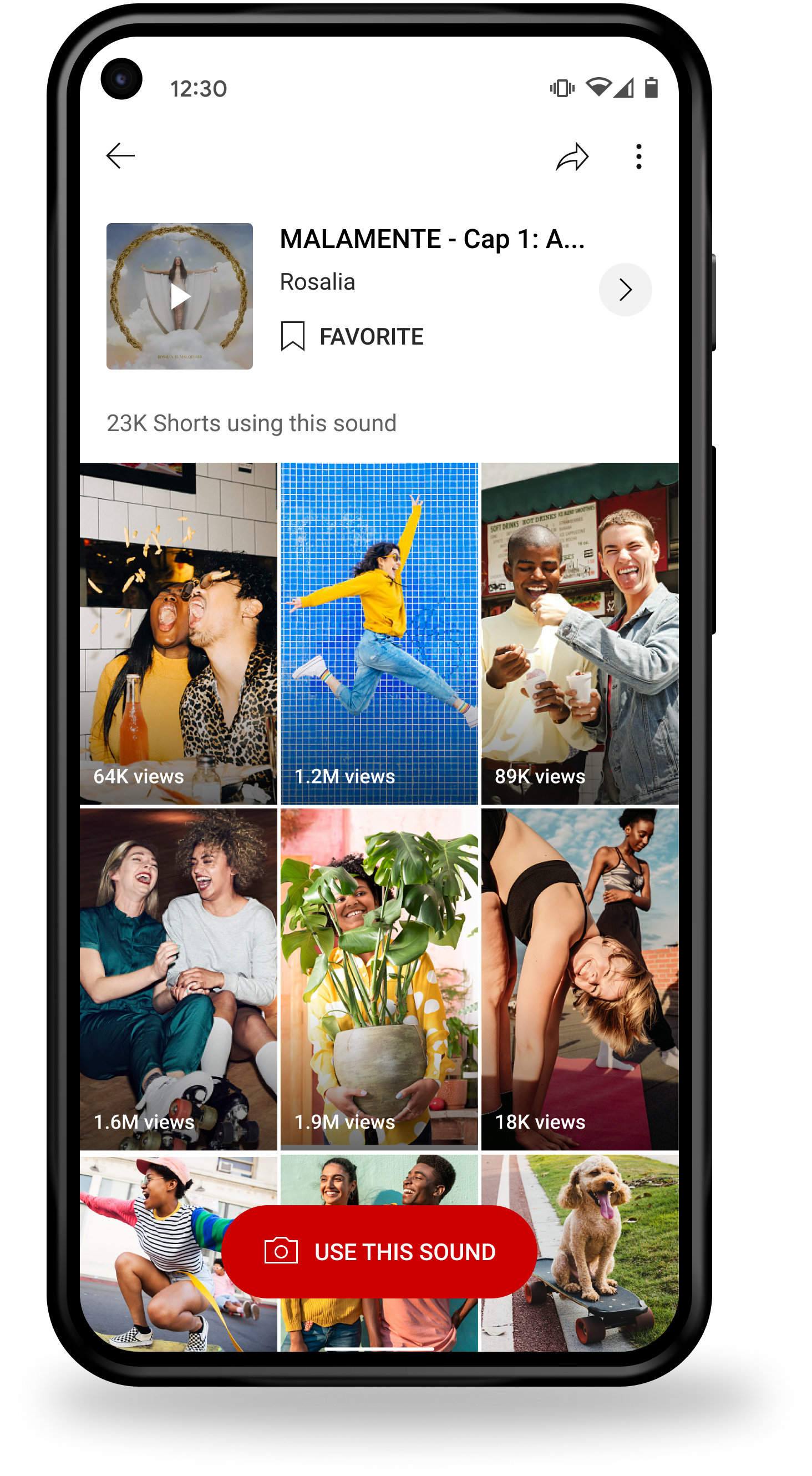 To record a clip, press and hold the capture button or tap it once to start and again to stop. You can change your recording speed, set a timer and string clips together with just a few taps.
Once you've recorded your Short, you can add filters and captions. You can add multiple caption snippets with timeline and control when the text appears and disappears.
You've filmed, you've filtered, now it's time to share your Short with the world. Once you're happy, tap 'Next' to add a title. Then, just tap 'Upload' to finish.